The community pharmacy is the healthcare space most accessed by the general public. The service and purpose of pharmacists is undergoing huge change, but the spaces where they work has not yet been seriously examined.
Prof Kate Allen from Rix Inclusive Research and Sam Walker from purpleSTARS are part of the research team led by Dr Ranjita Dhital at UCL. The project is funded by Pharmacy Research UK.
This UCL research project asks two questions:
What is the architecture of the community pharmacy?
What might it be in the future?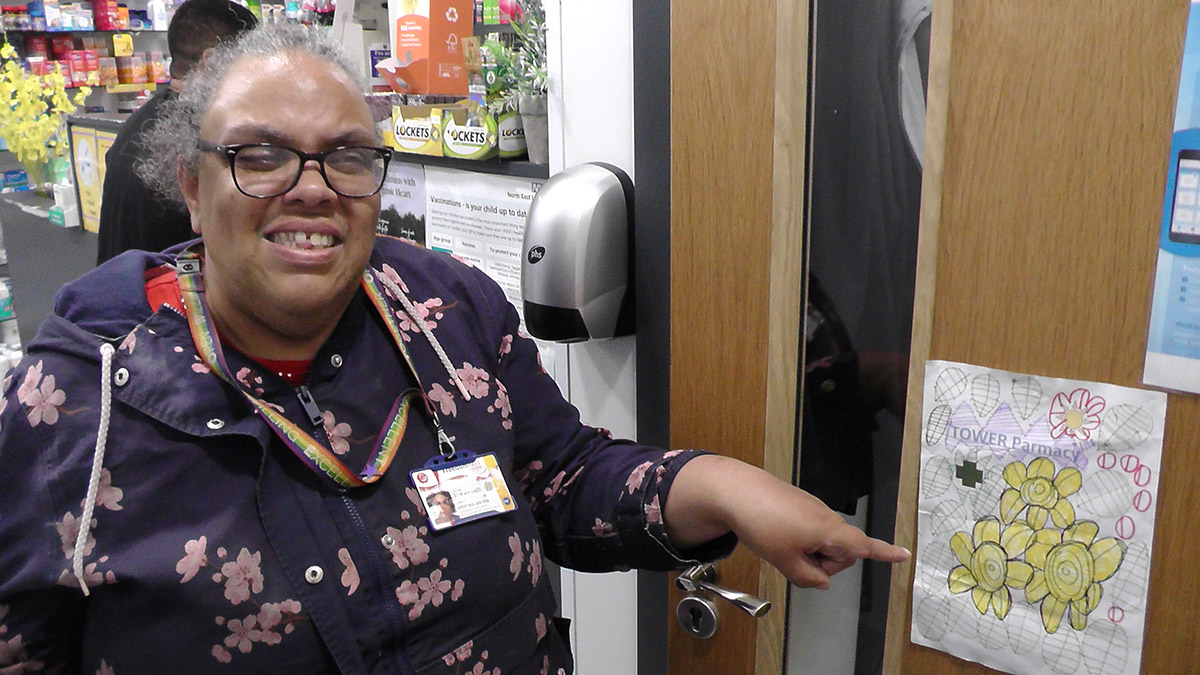 We are exploring the spaces of pharmacies of the future

Prof Kate Allen, Rix Inclusive Research Institute
In the video below, you will see Sam's visit to her local pharmacy, including her drawings and suggested ideas for the decor.