As we enter the final weeks of Phase 2 of our NHSx Stay Connected project, we thought this would be a good time to share a project update with everyone.
We started onboarding organisations and their users to the project in the autumn and during November and December we ran a series of drop-in training sessions supported by a range of video-based activity sheets that people could revisit from their Multi Me dashboard.
In December we invited participants and partner organisations to attend feedback sessions. We looked at the opportunities and challenges presented by a project taking place in the midst of a pandemic, where many services found themselves being pulled this way and that and so found it harder to take on something new. However, where organisations were able to overcome these challenges, it was clear to see the advantages of connecting people up with their circles of support through a virtual network when face-to-face services are on hold.
"For staff, it gives us a real time view of the service user and an understanding of the quality of care from their point of view… a platform for them to share their experience, their goals and their successes, improve mental well-being and reduce the risk of isolation."
Miranda Black, London Borough of Redbridge
In our supported user feedback session we heard how much people enjoyed sharing a bit of themselves by posting pictures, videos and stickers as well as messages. People liked that they could connect with each other in a safe and friendly environment.
"I like adding videos, especially my meditation videos and I like it when Uniting Friends put videos on of what we've done like going to the park and having fun."
Charmaine, Uniting Friends
We ended the year with a seasonal creative post competition in the Lockdown Stories group on Multi Me and announced the winners at a special online ceremony on 7 January 2021. It was inspiring to see the different ways in which people channelled their creativity through painting, craft, positive messages, guided meditations, TikTok videos and Snapchat pictures.
"I get so much enjoyment from the guys and what they produce…it's great to share it with everybody and to see them excelling in something they've never done before…they're just thoroughly enjoying Multi Me and the socialising with other members is so good for their wellbeing at this moment in time."
Michelle, Uniting Friends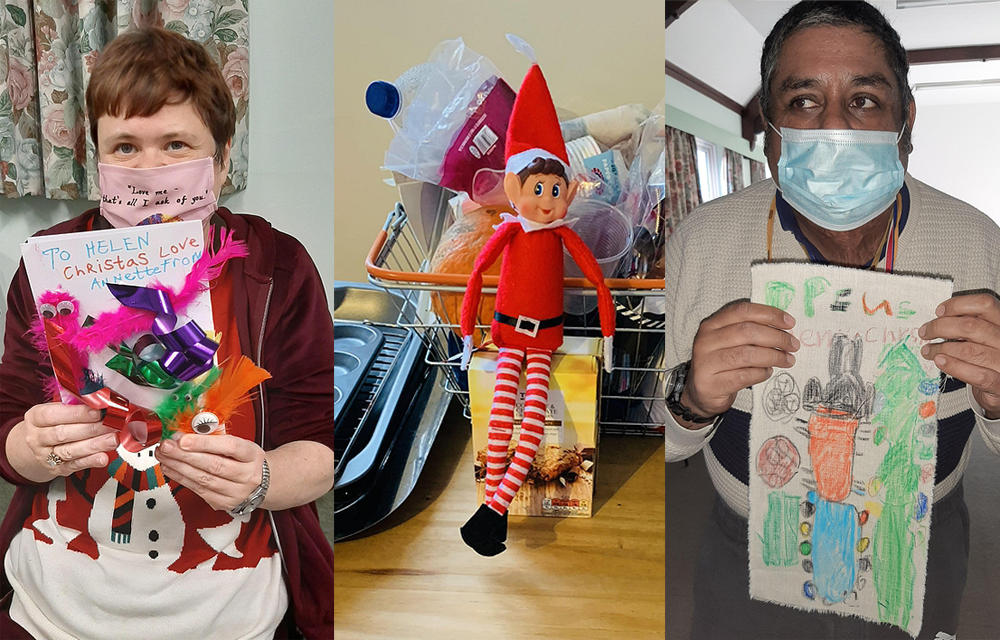 Congratulations to our winners Annette, Charmaine, Lauren, Lee and Ros and a special shout out to Peter who did not enter the competition but was super responsive to everyone else's activity!
Insights dashboard
We thought we'd end this Stay Connected update by giving you a sneak preview of the new Insights dashboard. This is a new feature in Multi Me where you will be able to monitor the activity of the person you are supporting and get a sense of their wellbeing, how active they've been and how their goals are progressing. We will be publishing a more detailed article about the Insights dashboard and its list of features in the near future.