The Stay Connected project combines innovative software and an accessible platform to enable people with learning disabilities to stay connected with their social and support networks.
This project is part of the NHSx TechForce19 initiative, which is about finding digital solutions to support vulnerable people who may find themselves isolated at home with little access to their usual activities and friendships.
After the success of our Phase 1 pilot, NHSx have agreed to fund our Stay Connected project for Phase 2 of the TechForce19 digital innovation programme. This will involve a larger rollout of the Rix Multi Me toolkit to up to 1000 users. This extended pilot will run for three months followed by a short evaluation period. It is free to take part and care organisations will be expected to commit to the project for its duration.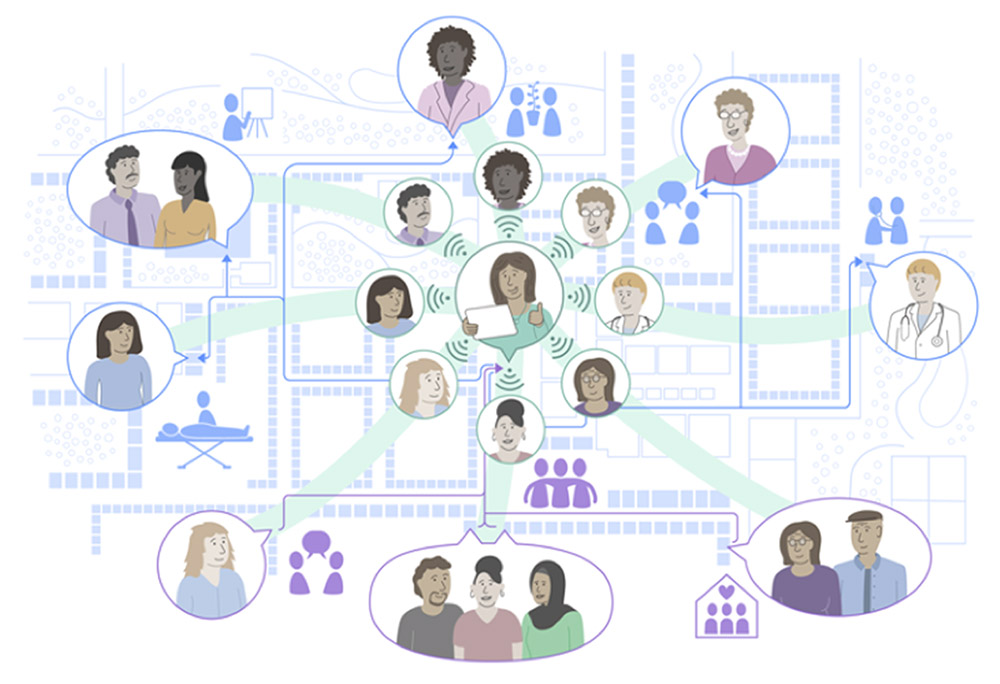 Our software, the Rix Multi Me toolkit, offers people a secure social network that also functions as a remote support network. The Circle tool can be used to manage and populate this network. The Buddy tool helps keep people safe, enabling carers to step in when necessary.
At the heart of the toolkit is the Rix Wiki where users can create and share their About Me information easily and safely using multi-media. This has proven to be an invaluable resource for clinicians working in community health services as well as for care and support providers, all of whom, when invited by their client, can have access to and contribute to a wealth of person centred information.
Using Stay Connected, families and professionals will be able to
connect with people's circles of support
message each other
share pictures and videos
support people to use a diary and calendar
use a Rix Wiki to share support information
provide activities and remote support for people
use Rix EasySurvey to check in with groups of people
The Stay Connected project provides the perfect complement to traditional channels of communication, like phone and video calls, and has the potential to help us all feel less alone. There will be plenty of support for the people taking part as well as competitions and activities. Our software is safe and easy to use.
Stay Connected will run from October 2020 to January 2021
Stay Connected software works on computers, tablets and smartphones