The purpleSTARS are excited to announce that they will be working on a new project with Amgueddfa Cymru | Museum Wales and Innovate Trust.
This is great news for purpleSTARS, as we were involved in collecting ideas for the project proposal that was ultimately submitted.
We are excited to be one of only 12 projects chosen for Mindset + Missions, a new programme to support museums and science centres to engage underrepresented groups through knowledge, research, and innovation.
The name of the project in Welsh is Newid Byd – in English, this means Something New.
We will be working alongside people from the learning disability community in Wales, and Innovate Trust supported members. Some of these participants will be employed as paid members of the project team, a key principle in our inclusive research model.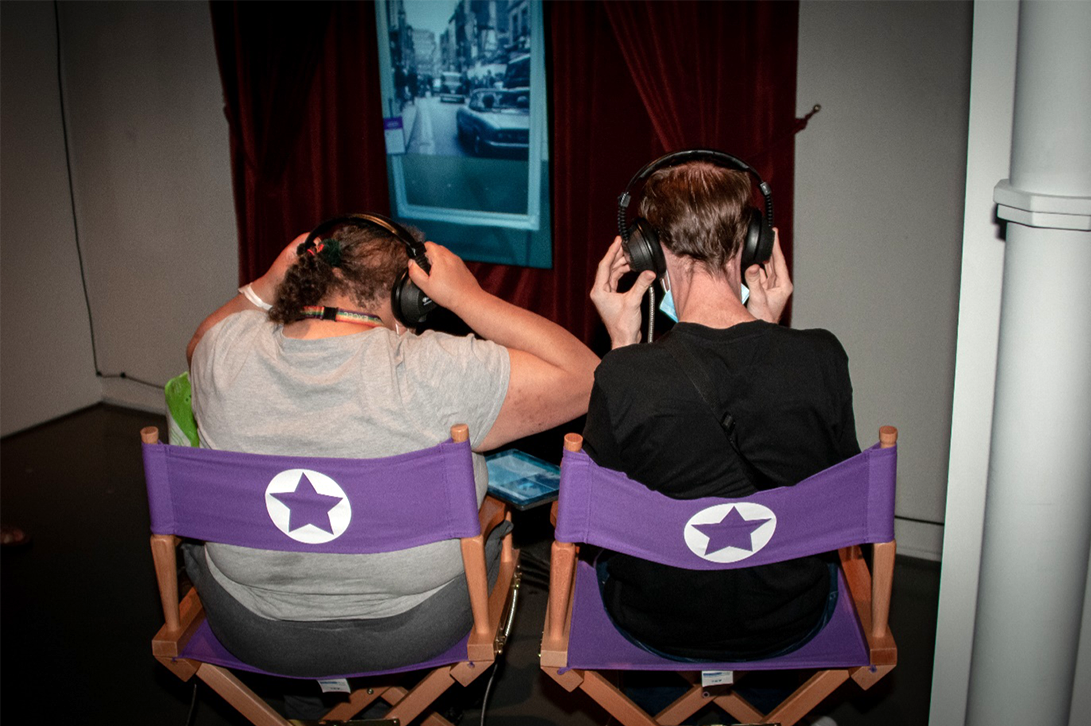 It is important to us that people with lived experience of learning disability have the opportunity to showcase their history and experiences and share their stories through objects, sound, video, photography, audio and smell.
The experience and history of disability remains significantly underrepresented or misinterpreted by cultural and heritage institutions in the UK (RCMG/National Trust, 2023). In Wales, where this project will take place, a recent report found that only 14% of people with a disability had visited one of the Amgueddfa Cymru | Museum Wales sites (Richie Turner Associates, 2021).
Through a series of media and arts-based creative workshops at St Fagans National Museum of History in Cardiff, we will co-create an interactive, sustainable, accessible display that shows and shares the learning disability communities' experiences in Welsh cultural heritage.
The final display will be showcased at the St Fagans Life is…gallery in July 2024, at the end of the project.
Watch this space for further updates about this project.
by Kanchan Kerai, Rix Inclusive Research
Amgueddfa Cymru | Museum Wales
Amgueddfa Cymru | Museum Wales, housed in seven different museum sites all over Wales.
St Fagans National Museum of History, known as the people's museum, where history is explored together through people's everyday lives.
Life is… gallery exhibits people's everyday lives, across a thousand generations. People's stories are told through their own words, wherever possible, and through the objects they treasured.
Innovate Trust is a charity based in Wales which supports people with learning disabilities to live independent, active and valued lives within the community.
The Mindset + Missions programme is funded by UK Research and Innovation (UKRI), in partnership with the Arts and Humanities Research Council (AHRC).