Gwen Bryan was one of five finalists in the Practice Educator of the Year category for Social Worker of the Year 2023 and at a special awards ceremony in London on Friday 3 November she struck Gold!
Supported by The British Association of Social Workers (BASW), the Practice Educator of the Year award is for social workers who are involved in mentoring and supervising students and newly qualified social workers. Finalists have been selected for showing how they have successfully coached and mentored students to develop their skills in social work.
Gwen was nominated for this award by UEL colleague Gosia Kwiatkowska, senior lecturer and director of Rix Inclusive Research. Gosia and Gwen were invited to the awards ceremony at the Royal Lancaster Hotel where Gwen went on to win the Gold Award for Practice Educator of the Year, a fantastic achievement.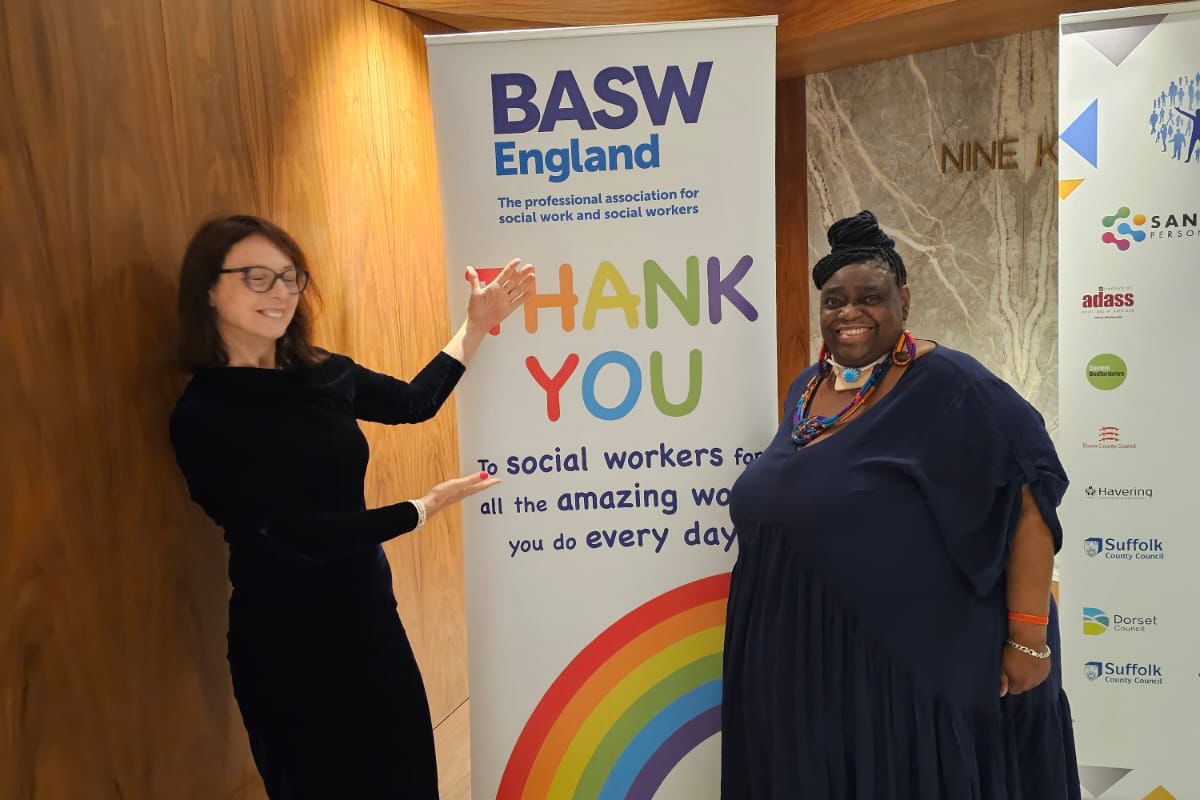 Here is Gwen's Gold Award commendation.
With unique perspective and extensive experience, Gwen is considered to be someone who empowers others, encourages growth and development, and is always nurturing those around her to help them achieve to the best of their ability.
A black British woman with disabilities, she is said to create 'remarkable' impact on students, and to be particularly effective at helping others navigate bias or challenge.
Ever the proactive educator, she has invested significant time in weekly supervisions and facilitated mini seminars to help students talk in amore open forum about issues around the ethics of social work.
Her dynamic and engaged approach has also been shown in how she organised an educational outing to the Royal Court of Justice, where students had the privilege of observing test cases and engaging in post-observation discussions.
Students refer to her 'inspirational qualities' and say they draw huge benefit and reassurance from her honest and tough feedback, her sound support and guidance, and her constant desire to help others aspire for excellence in the world of social work.
Colleagues say what sets Gwen apart is her 'relentless pursuit of innovative methods to engage and empower students.'
She is considered selfless, exceptionally committed, empathetic, and an extraordinary practice educator.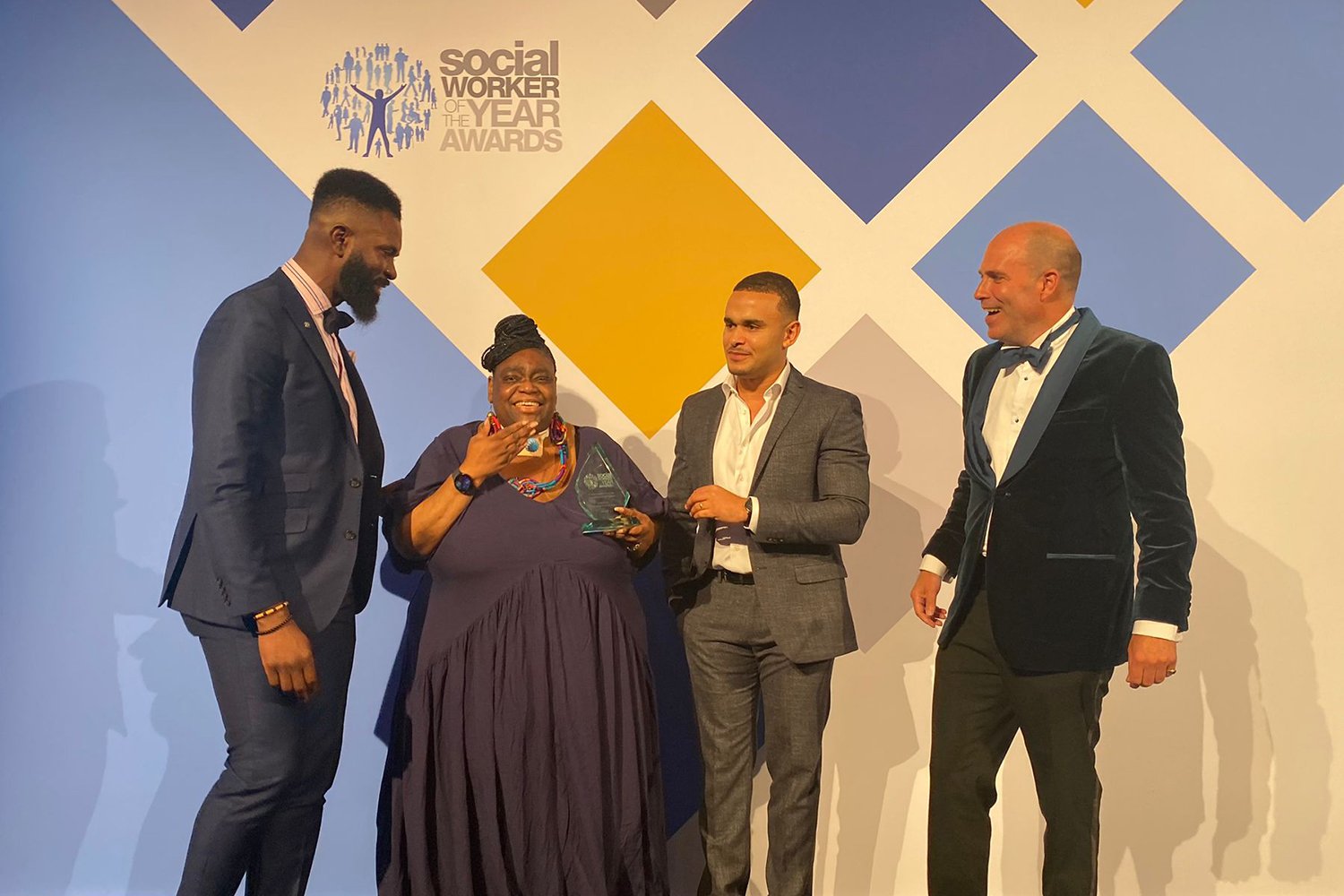 This year we received the most entries ever which goes to show organisations and individuals are keen to shine a light on the inspirational achievements of an often-overlooked profession. Peter Hay CBE,

Chair of the Social Work Awards
Social Worker of the Year Awards 2023